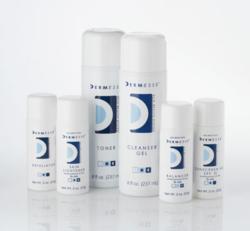 Carlsbad, CA (PRWEB) March 13, 2013
Axia Medical Solutions will be celebrating its 10th anniversary this year. The company began in 2003 as a specialty pharmaceutical company providing prescription strength, over-the-counter, and cosmetic skin care products to the medical professional community. The now popular product line is Dermesse.
Several of the founding principles such as providing high quality products to medical professionals only, no internet sales, and protecting the physician dispensing market are still practiced today.
The companys growth over the years has come from the introduction of new products, including a full range of acne products, chemical peels, and enhancing products (botanicals and natural ingredients), all made from the finest and purist raw materials. A new private label program targeted at academic establishments, medical institutions, and large physician groups has boosted the companys growth significantly.
Meanwhile, a strong relationship with their sister manufacturing partner has provided stability in acquiring products, thus eliminating any out-ofstock situations. Customers have come to know and depend on the reliability of Axia Medical.
The company is in a strong financial position, having no debt, positive cash flow, and appealing margins. Future acquisitions or joint ventures are part of the companys long-term business strategy.
We are just beginning, said James Krulisky, President and CEO. As a young pharmaceutical company we can respond to market changes or new product offerings quicker than big pharma. This gives us the advantage of being one of the first to the market with new programs or products. Our future looks good.
About Dermesse by Axia Medical Solutions, LLC
Axia Medical Solutions is a global specialty pharmaceutical company that develops, manufacturers, sells, and markets skin care products to medical professionals specializing in dermatological, aesthetic, and cosmetic procedures. These target markets are served through a combination of professional field sales representatives, distributors, and technical consultants. All of our products exhibit superior performance, are manufactured to the highest standards, and are compliant with all FDA and cGMP requirements.
Axia is committed to providing superior support to the physicians served and their staff by offering unparalleled customer service. It is the goal of each and every Axia employee to treat our customers as business partners and to establish long term and mutually successful business relationships.