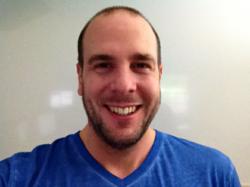 Sydney, Australia (PRWEB) January 30, 2013
James Schramko, chief of SuperFastBusiness.com, makes it a point to release news updates and valuable business and marketing information in the form of videos and podcasts on a regular basisand with transcriptions made available on the page or through a link. How important, exactly, is this last step? A recent Super Fast Business news video discusses the benefits of transcribing video and audio content in terms of ensuring continued customer engagement and satisfaction in the highly competitive online business scene.
"Is it worth having your videos and audios transcribed?" Schramko poses the question at the beginning of the news video. The Internet marketing expert relates how the subject was recently explored by members of his online business coaching community Fast Web Formula. With transcription jobs currently running at a considerably costly rateabout a dollar per transcribed minute, or almost $ 60 for a one-hour presentation or conversationbusiness owners would do well to examine the value they can get from this particular website feature.
"I am committed to transcriptions, and heres why," Schramko explains. "Beyond the obvious SEO potential of transcriptions, there are still human beings reading my blog… Not everyone wants to or can watch a video or listen to an iTunes podcast, so for the people who need to read, my blog will still deliver."
Audio and video transcriptions also work to drive quality traffic to a company's website. "(Providing transcriptions) makes it easy for people to consume my information, and they can get it the way they likeif they want to watch a video on YouTube, listen to a podcast on iTunes, or read it on my blog, they can," he adds.
Aside from contributing to traffic generation and enabling site owners to target a more diverse audience, the SEO advantages of transcribed materials also cannot be overlooked. The successful entrepreneur points out how Google webmaster tools can be used to check the significance, the number of occurrences, and the different variations of keywords used in a website. Using the online tool to examine the SuperFastBusiness.com blog as an example, Schramko highlights how the specific keyword "marketing" (and variations like market-s, market-er, etc.) clearly appears several times throughout the blog, thanks to the published transcriptions.
Schramko shares, "Im pretty sure that having that level of significance and this number of variations will help my longtail search traffic for Super Fast Business, and the results that Ive been getting for this particular website are stunning. I have seen improvements over the last 30 days, and that is just from putting out regular videos, audios and transcriptions to this site."
As he closes the discussion, the CEO encourages customers and all web users to weigh in on the topic of transcribing audios and videos. "Please reply to this postdo you appreciate the transcriptions, or would it make no difference to you if I didnt do them anymore? Please tell me your thoughts," he invites.
To view the news video and to access more business and marketing tips, visit SuperFastBusiness.com today.