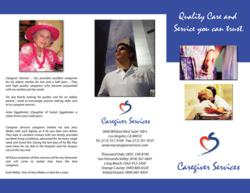 Malibu, CA (PRWEB) December 31, 2012
Malibu Senior Center Recreation Coordinator Theresa Odello proudly announces their Special Event on February 10, 2013, the Senior Sweetheart Dance to be held at Civic Theater, Malibu City Hall, http://www.malibucity.org, at 3:00-5:00 pm. Theresa encourages those interested to put on their dancing shoes and join the group for a special sweetheart dance with live music and contact Theresa at telephone number 310-456-2489 ext 357.
CSHI Caregiver Services & Home Care Inc. Director for Business Development Randy Clarito acknowledged the tireless effort of recreation head Theresa to organize various programs like Photo Portrait Painting, Tap Dance, Yoga classes, Tai Chi, Book Club, Piano Lessons, Computer Workshop and many others. CSHI http://www.mycaregiverservices.com through Director Randy Clarito once participated in their continuing health education lecture The Power of Health and Wealth.
There is now a growing awareness of the importance of recreation, educational lectures and other social activities in providing a better healthy lifestyle for seniors. Malibu Senior Center remains committed in this endeavor and all interested parties can contact Malibu Senior Center or email Theresa at todello(at)malibucity(dot)org for their inquiry or listing to any activity they wish to participate and receive a copy of the recreation guide and quarterly newsletter from the City of Malibu.

http://www.malibucity.org/download/index.cfm/fuseaction/download/cid/17686/