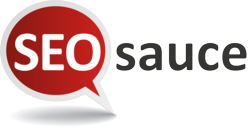 Manchester, UK (PRWEB UK) 23 May 2013
After long delays we are delighted our new website is finally ready, states Damian Qualter MD of SEOSauce. We have been so busy with client work we have not had chance to build our own site. I guess its a nice problem to have.
We have focused the site more on local SEO as we have found that from feedback from our clients they are looking for a specialised service that caters to smaller localised businesses. There are lots of SEO companies out there but most focus on larger corporates and we feel, just like our clients that they are being neglected.
Over the last 12-18 months the whole SEO landscape has changed. Google have been making many updates that have affected thousands of sites negatively. SEO is now all about quality content and relevancy. In the past it was purely the number of backlinks a site had. That is still true to a degree, but its now the quality and relevancy of those backlinks Google is taking into account. Social signals, such as mentions on Google+, Twitter and Facebook are also becoming much more important factors in determining if your site will get great rankings. Engagement is critical and Google can easily determine these metrics. There is no point in getting a high ranking in the search engines if people land on the site and immediately click off the site. Google will know this and it will negatively impact the sites rankings as Google will consider the actions of the browsers to be that its not relevant to the search term they are looking for.
We help a huge range of businesses with their online marketing such as letting agents, estate agents, mortgage companies, furniture suppliers, property buyers and catering companies to name just a few. Many are businesses based here in Manchester but many are also spread wider afield in places London, Brighton and Essex.
SEOSauce rebranded late last year from its former brand SEOTastic catering to smaller businesses. Its MD, Damian Qualter is just about to have his first book published Secrets of Successful Local SEO along with an accompanying SEO training course for those who would rather adopt a DIY approach to SEO.
2013 is a really exciting year for us. My book is going to be published next month and we will be launching the first of our online local SEO training courses. Growth has been great as many of our new clients come from recommendations from existing clients which is great.
Anyone interested in a free SEO Audit or would like to find out more about our services can either call 0161-926-9994 or email damian(at)seotastic(dot)co(dot)uk(dot).