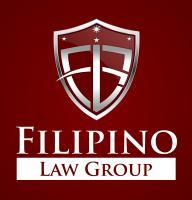 Los Angeles, California (PRWEB) May 29, 2015
The Filipino Law Group announced today that it has filed a lawsuit against Top Rank, Inc.; Bob Arum; Michael Koncz; and Freddie Roach. The lawsuit alleges that Manny Paquiaos team intentionally concealed a torn rotator cuff injury and misrepresented that Pacquiao was 100 percent physically fit to fight, resulting in fraud in the Pacquiao vs. Floyd Mayweather boxing match in Las Vegas on May 2,2015.
Pacquiao himself is not listed as a defendant in this case.
The lawsuit was filed in the Superior Court of California for the County of Los Angeles-Central District. The case number is BC581363.
We have filed this lawsuit on behalf of boxing fans and enthusiasts from all over the world who believe that they have been misled and to preserve the integrity of the sport of boxing, said Attorney Ed Lopez.
According to court documents, the attempt to conceal Pacquiaos injury is evidenced by Konczs act of indicating to the Nevada State Athletic Commission on a pre-fight questionnaire that Pacquiao had no shoulder injury.
The lawsuit argues that the teams promotion of Pacquiao as fight-ready resulted in false advertisement, prohibited against by Californias Deceptive Advertising Practices under the Business and Professions Code section 17500 et seq., and was considered Unfair Competition Practices under the Business and Professions Code section 17200.
Information on the Filipino Law Group and how to be included in this class action lawsuit can be found on http://filipinolawgroup.com/. Information can also be found on the law firms Facebook page and YouTube channel.
About Filipino Law Group

The Filipino Law Group is dedicated and ready to serve anyone globally with legal matters in the United States or in the Philippines. The law firm was founded on the belief that everyone has the right to assistance with both personal and business endeavors, no matter what his or her origin . Serving the global community is its passion.
Its team consists of dedicated legal professionals with over 30 years in combined experience to assist you with US and Philippine legal matters. Once retained as your lawyer, the Filipino Law Group will fight aggressively to ensure your best interests are protected and safe at all times. The law firm strives to deliver amazing customer service and look forward to assisting new clients every day. The Filipino Law Firms team stretches from coast to coast and to the other side of the world.

For inquiries, please call +1 (855) MABUHAY (1.855.622.8429) or email info(at)Filipinolawgroup(dot)com.