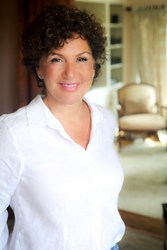 Baltimore, MD (PRWEB) July 17, 2013
Globally renowned marketing and social media strategist Mara Glazer, and PR expert Robin Samora of Boston-based PR firm Robin Samora Inc., have teamed up to offer three women entrepreneurs the opportunity to attend Ms. Glazers all-new The Next Big Buzz event in Baltimore from August 2-4, 2013.
The 3-day event, which will be held at the Hilton Baltimore Camden Yards, is geared towards women entrepreneurs and will feature high-energy workshops and presentations that transform attendees into Buzzworthy Biz Babes who are celebrities in their fields, widely known, and highly paid for doing what they do best. Event coverage includes:


How to create more buzz in a business by thinking like a celebrity.
How to finally demystify online marketing, the web and social media channels to explode a business and capture more leads.
How to create a business that supports a desirable and healthy work-life balance while still bringing in serious income.
The event will also provide valuable networking opportunities with more than 200

notable entrepreneurs and business leaders from a variety of fields, including Ms. Glazer who is producing and hosting the event, and Ms. Samora who is a sponsor and presenter.
Its a privilege to offer three deserving women the opportunity to attend this transformative event, and take their professional and personal life to the next level, commented Ms. Glazer and Ms. Samora in a joint statement. Its going to be three days of amazing content and unforgettable fun and excitement — that will change their lives and make the world a better place!
Women entrepreneurs who are interested in applying for a scholarship to attend The Next Big Buzz event are asked to write an approximately 300 word essay that highlights:
Their entrepreneurial vision and what they hope to achieve
The role they aspire to play in turning their vision into reality
How their vision will help other women now and in the future
Essays must be emailed to Robin(at)robinsamorainc(dot)com by 11:59pm EDT Sunday, July 21. Successful applicants will be notified by 5:00pm EDT Wednesday, July 24. Selected essays may also be published (either whole or edited).
Each scholarship covers admission to the event and is valued at $ 697. Applicants will be responsible for travel, accommodation and other expenses.
For more information or media inquiries, contact Robin Samora at (617) 921-3448 or robin(at)RobinSamoraInc(dot)com.
About Mara Glazer
Leading marketing and social media strategist Mara Glazer helps entrepreneurs build amazing businesses that allow them to live amazing lives. She blends online and offline marketing strategies to help business owners create global buzz, and translate that into money in the bank.
Learn more at http://maraglazer.com/
About Robin Samora Inc.
Telling a story is personal. Sharing it is an art. Technology makes it global. Robin Samora Inc., a Boston based PR, branding and promotions firm blends all three to take its clients businesses and brands to the next level. With clients like Comcast, WBZ-TV and Blue Man Group, and a roster of authors, entrepreneurs and experts nationwide, the firm prides itself on being a Promotional GPS that takes its clients brands where they want to go to be seen, heard, engaged and remembered. With over two decades of experience, the firm is as comfortable on major media highways as it is on out-of-the way niche back roads.
Learn more at http://www.RobinSamoraInc.com