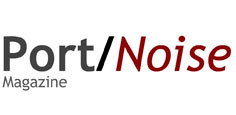 FORT LEE, New Jersey (PRWEB) June 03, 2013
American eating habits and their role in American obesity is the subject of a May 27, 2013 blog from PortNoise.com titled "Seven States Labeled Most Obese in America."
The U.S., which ranks as the most obese nation in the world according to the Organization for Economic Cooperation and Development, has experienced a steady increase in obesity rates over the past 20 years, which compounds the potential for added health problems such as cardiovascular disease, diabetes, and even cancer. Countless resources are being devoted to treating obesity and obesity-related complications, yet based on figures from a Cornell University study in the Journal of Health Economics, costs stemming from obesity accounted for 21 percent of all health expenditures in the United States.
The problem is particularly apparent in the nation's most obese states, named in a March 6, 2013 Gallup poll conducted in collaboration with Healthways, Franklin, Tennessee well-being improvement company founded in 1981. According to the poll, the following seven states were determined to have the highest obesity rates:
1. West Virginia 33.5 percent obesity rate

2. Mississippi 32.2 percent obesity rate

3. Arkansas 31.4 percent obesity rate

4. Louisiana 30.9 percent obesity rate

5. Alabama 30.4 percent obesity rate

6. Kentucky 29.7 percent obesity rate

7. Tennessee 29.60 percent obesity rate
Although these numbers are sobering, they dont provide much insight into the genesis of Americans eating issues. Perhaps significantly the majority of obese states are in the south, leading some researchers to begin looking at dietary and exercise habits in the Southern U.S.
While America ranks as the most obese nation in the world, obesity numbers have done little to change the eating habits of many Americans. And, while obesity in America is not expected to be eliminated entirely, there is a growing movement to educate people on the impact obesity has on the U.S. economy.
For more information, visit the PortNoise.com website or email info(at)portnoise(dot)com.
About Marble Media LLC:
Marble Media LLC is a creator of high-quality, content-rich blog sites that provide expansive coverage of relevant information to readers who make up a wide range of demographics. The Marble Media LLC team of expert writers covers a wide range of specialties including travel, food, health, fitness, social media, marriage, parenting, technology, weight loss, fashion and much more.
For more information on Marble Media LLCs offerings and advertising opportunities, visit the MarbleMediaLLC.com website, or email sales(at)marblemedia(dot)com.
###