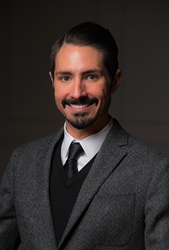 (PRWEB) February 27, 2015
MARION Integrated Marketing is pleased to announce it has appointed John Anger as its Vice President. Anger will apply his extensive sales and marketing experience to help MARION account executives implement consistent sales processes to acquire new clients, strategically manage accounts and help build long-term client relationships. In addition, he will assist MARION President and CEO Aaron Ellisor with the day-to-day business operations and management of the agency.
"I am very thrilled to announce John Angers appointment as Vice President, said Ellisor. John brings solid leadership skills as well as broad experience and in-depth knowledge of our business to his new role, and will help us build on our forward momentum as our company continues to grow."
Anger has been a member of the MARION team since 2006. Prior to being appointed Vice President, he served as Marketing Director and Senior Project Manager of the agency, managing many of its key accounts with tremendous success. He has been MARIONs top sales producer for several years running and has helped guide many of the companys new hires into the industry. In addition, he has art directed and orchestrated numerous projects that have been honored with awards. These awards include the AMA Houston Crystal Awards, the Hermes Creative Awards, the MarCom Awards and Summit Creative Awards, to mention a few.
A native of Victoria, Texas, Anger received a Bachelors of Business Administration with a Major in Marketing from Texas State University in San Marcos, Texas.
About MARION Integrated Marketing
MARION Integrated Marketing is a full-service, B-to-B Houston web design, advertising agency and marketing firm specializing in integrated traditional and state-of-the-art marketing services, including: custom web design, content development, Internet marketing, graphic design, brand building, custom illustration, catalog design, annual reports, corporate video and trade show displays. For more information about MARIONs solutions, please call 713-623-6444, visit http://www.marion.com or email us at info2(at)marion(dot)com.