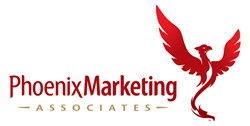 Phoenix, AZ (PRWEB) February 03, 2014
For the second year in a row, Phoenix Marketing Associates (PMA) has been recognized as one of the Valleys top marketing and social media firms according to the Phoenix Business Journal.
The recent article also highlighted marketing firms with the highest twitter followingPMA came in at number three in Phoenix with 7,233 followers. Also adept at search engine optimization (SEO), PMA ranks number one on Google for the keyword search term Marketing Firms Phoenix.
Having recently completed consulting assignments for a broad range of clients including Ricks Caf