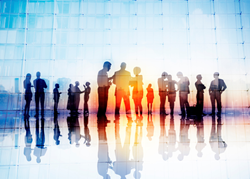 Seattle, WA (PRWEB) April 24, 2015
Marketing automation is the topic of the latest article from inbound marketing firm, Fannit.com. These online marketing experts address an issue that they run into with both large and small businesses throughout Seattle – the necessity and reasoning behind marketing automation.
What is marketing automation? Their articles describes it like this
At its best, marketing automation is software and tactics that allow companies to buy and sell like Amazon that is, to nurture prospects with highly personalized, useful content that helps convert prospects to customers, and then turn those customers into loyal, delighted fans.
They proceed to explain that this type of marketing automation typically generates significant new revenue for companies, while offering a lowered cost per acquisition. Not sold?
Marketing automation also helps to increase employee productivity by giving one individual the tools necessary to collect and analyze significant amounts of data that would have otherwise required an enormous amount of time from multiple individuals that are skilled in both coding and web analysis. With this type of software, those skills are not necessary and those experts on staff are freed to work on other business projects.
Additionally, marketing automation software gives businesses the ability to bring every aspect of a campaign under one cohesive structure offering a more targeted and organized approach.
Marketing automation software gives you the tools necessary to track and monitor each step of a campaigns process. Tracking your campaign closely allows you to see what is working and what isnt. For example, what CTAs are converting well, and what CTAs are a flop, says Fannit.com.
To learn more about marketing automation, contact Fannit.com to discuss their top recommendations for Seattle businesses.
About Fannit

Fannit.com is a full service internet marketing agency that helps companies increase their online presence through engaging and well placed content. They service Seattle area and U.S. based companies with Content Marketing, SEO, PPC, E-mail, Press Releases, and Conversion Rate Optimization.

Fannit

2911 Hewitt Ave

Everett WA 98201

425-359-7989