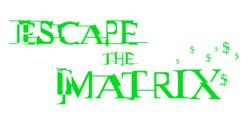 Salt Lake City, Utah (PRWEB) November 22, 2012
Serial entrepreneur, nutritionist, and online marketing expert Dave Sherwin announces availability of his insider tips for leveraging Pinterest. Available at http://escapethematrix.net savvy online marketers seeking effective Pinterest techniques can now pick up Daves insights for free.
Pinterest is rapidly picking up steam as a buying portal, especially for the female demographic, says Dave Sherwin. Now, forward thinking entrepreneurs and small businesses can learn what Ive mastered without taking months to learn it.
Points of interest regarding Pinterest:
Pinterest is now a top 50 most visited website- worldwide
25+ million users, mostly women who are savvy online shoppers
Most marketers have not taken Pinterest seriouslyyet
Research shows that products are selling through Pinterest
Leading companies are diving into Pinterest marketing.
Escape The Matrix Pinterest Training includes: How to create and prepare graphics and infographics for Pinterest; what to do on your website to make it "Pinterest Worthy"; Tips and tricks on utilizing Pinterest for your brand and setting up an effective Pinterest account. Simply go to http://escapethematrix.net/blog and click on the Pinterest Marketing category to review the cutting edge techniques and tricks.
About Dave Sherwin & Escape the Matrix

Dave Sherwin and his team have helped businesses achieve more than 1,000 front page organic Google rankings through EscapetheMatrix.net. Driving online marketing success stories since 2005, he won the Rookie of the Year award in Xooma Worldwide after acquiring 600 health and wellness customers in six months.