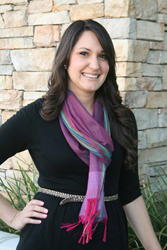 Los Angeles (PRWEB) February 23, 2015
Marketing Maven continues rapid growth as they announced new hire Valeria Velasco as Account Executive.
Velasco brings to Marketing Maven more than six years of public relations, marketing, social media, and promotional experience with her background in consumer electronics, special events and fundraisers, non-profit organizations and direct to consumer products.
We are delighted to welcome a new account executive to our team during this exciting period of growth for the company, said Lindsey Carnett, CEO and President of Marketing Maven. 2014 marked our five year anniversary, and we look forward to continued success in 2015 with new talent and opportunities.
Velascos background includes working as a Marketing and PR Associate for the Santa Barbara Museum of Natural History and the Sea Center, an interactive marine education facility on Stearns Wharf. Bilingual in English and Spanish, Velasco has garnered press coverage and spearheaded fundraisers and social media campaigns to raise awareness.
It is exciting to see our Hispanic marketing department grow with the addition of another Account Executive who is both bilingual and bicultural. The fact that she brings a media relations background as well as a strong skill set in social media marketing makes her an ideal fit for our team, said Mari Escamilla, Hispanic Media Manager.
For more information about Marketing Maven, please visit http://www.MarketingMavenPR.com.
About Marketing Maven
With offices in Los Angeles and New York, Marketing Maven is an integrated marketing firm focusing on public relations, Hispanic marketing and social media. Marketing Maven helps entrepreneurs grow their businesses by utilizing advanced metrics to measure ROI. The Marketing Maven team understands the moving pieces that make up the foundation of any company selling direct to consumer (D2C) or business to business (B2B). Their services aid national marketing campaigns and product launches with reputation management, organic SEO tracking, competitive analysis reports and online product reviews to help increase revenue.