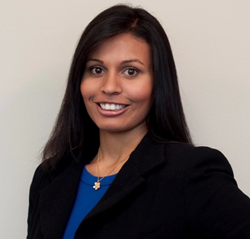 LOS ANGELES (PRWEB) July 24, 2013
Samantha Arigapudi, copywriter at Marketing Maven, will outline the tools and practices for writers and bloggers to earn a positive Return On Content (ROC) on both native and mobile content at the Third Annual BlogHer 2013 conference. On Saturday, July 27, 2013 from 11:15AM to 12:00PM CT, Arigapudi will present during the Marketing and Monetization educational track at the Sheraton Hotel Chicago and McCormick Place in Illinois.
In a presentation titled, Positive Return on Content: Make Your Words Work for You, Arigapudi connects the similarity between getting return on financial investments and return on content. By sharing the importance of Return On Content (ROC), or the calculated value of Call-To-Action (CTA) style posts, Arigapudi will introduce how to best utilize proper Search Engine Optimization (SEO) practices through Facebook posting analyses, social media reports, and Google Analytics. Arigapudis presentation can be followed on Twitter using the hash tag #BH13PosReturn.
Arigapudi will also introduce BlogHer 2013 attendees to free products, services, and tools alongside analytics techniques that will help writers and bloggers get a positive Return on Content (ROC) on multiple web content platforms.
As Google constantly updates their SEO measuring platforms such as Penguin and Panda, the way online content gets read by consumers and Google platforms changes the contents reputation, said Arigapudi. In this dynamic age, we need to understand how to effectively use free or affordable online tools to really make our words work for us.
As a copywriter, Arigapudi has written for a diverse range of clients ranging from nutraceutical companies, and technology related fields, to healthcare, and direct response. She has by-lined articles that received placements in Electronic Retailer Magazine, NCDC Dimensions, Response Magazine, San Fernando Valley Business Journal, and Women 2.0. Arigapudi was also interviewed on Susan Rich Talks Radio for her writing expertise, specifically minimalism in writing. She manages and maintains client blogs, and creates press kits alongside other creative collateral such as product descriptions, flyers, booklets, and more to best convey a clients product or service.
A recording of Arigapudis presentation will be available via BlogHer in early August 2013.
For more information about Arigapudi and Marketing Maven, please visit http://www.marketingmavenpr.com.
About Marketing Maven
Integrated Marketing and Public Relations (PR) firm, Marketing Maven, is the second fastest growing PR firm in the nation and is centered on results driven ROI and quantifiable client success. Founded by Lindsey Carnett in 2009, the agency specializes in lifestyle and consumer products and corporate and event PR. Marketing Maven combines PR, social media and Hispanic marketing into turnkey integrated marketing solutions. Additional specialties include, reputation management, direct response marketing, SEO consultation, media tours, copywriting and celebrity gifting. Marketing Maven develops newsworthy mainstream campaigns relevant to the clients product or service. With offices in New York and Los Angeles, the agency generates media interest and delivers the clients message to the masses, creating a demand from the target demographic.
Marketing Maven specializes in Direct to Consumer marketing as well as product development and PR for beverage brands, food, supplement PR and ingredient PR. The agency has the ability to earn product distribution at retail and helps find funding for national product launches. With representatives across the globe, the Marketing Maven team has strong relationships with local, national and international media. Visit http://www.MarketingMavenPR.com for more information about the company.
About BlogHer
Reaching 55 U.S. million women each month (Nielsen Site Census, October 2012), BlogHer is the leading cross-platform media network created by, for and with women social media leaders. BlogHer developed and leads the marketplace with the most robust economic and networking opportunities for women in social media and brands seeking to engage in authentic and persuasive dialog with them. Founded in February 2005 by Elisa Camahort Page, Jory Des Jardins and Lisa Stone, BlogHer publishes and syndicates news, information, advice and recommendations to and from 3,000 premium blogs, delivers uniquely insightful research on women in social media across interest areas, hosts the worlds largest conferences for women in social media and curates a daily news service, BlogHer.com.