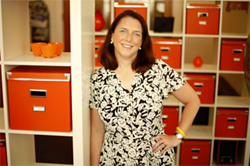 Charlottesville, Va (PRWEB) July 22, 2014
According to the 2014 M+R Benchmarks Study, online giving is up 14 percent. As online fundraising continues to grow year-over-year and become more mainstream, there is still a significant opportunity for nonprofit organizations to increase donations and awareness through digital channels.
During the upcoming webinar "Is Your Nonprofit Ready for the Giving Season? Cant-Miss Opportunities with Google for Nonprofits," taking place July 24, 2014 at 2 p.m. ET, Janet Driscoll Miller of digital marketing agency Marketing Mojo will talk about how the Google Grants program presents one of the best opportunities for nonprofits to increase awareness, support, and most importantly, donations during the 2014 holiday season.
While many nonprofits struggle with scarce funding and resources, there are great opportunities like the Google Grants program available to help aid nonprofits in their mission," said Miller. "The Google Grants program alone awards up to $ 40,000 per month in free Google AdWords advertising to qualified nonprofits that's nearly a half million dollars per year in free advertising. No nonprofit should leave that particular financial opportunity on the table."
Nonprofits will need to qualify for the grant, explains Miller, which does come with stipulations. She will review these qualifications during the webinar as well.
"There is an application process that qualifying nonprofit organizations will need to go through, so it's imperative they begin this process now in order to leverage the grant for the holiday season," said Miller. "On top of that, Google has certain rules that organizations need to abide by once they receive a grant. I'll be explaining these rules during the webinar so nonprofits understand what they'll need to do to manage their grant."
During this webinar, nonprofit marketing professionals will hear about:

What opportunities exist from Google for Nonprofits for receiving up to $ 40,000 in free Google AdWords advertising per month
How to find out if your organization qualifies for the Google Grants program, and why you must begin this process now for the holidays
Actual case studies from nonprofits that have achieved substantial success and increased donations as a result of their Google grant
To register for the webinar, go to marketing-mojo.com/lp/nonprofit/.
About Marketing Mojo

Marketing Mojo is a full-service, data-driven online marketing and demand generation agency. Originally founded in 2005 as Search Mojo, Marketing Mojo has evolved its core services to adapt to the ever-changing needs and challenges of marketers helping them to achieve their online marketing goals through search marketing, paid media, content marketing and marketing automation. With experience in a wide range of digital marketing disciplines, the Marketing Mojo team uses the latest information and techniques to help companies maximize the sales funnel and get the highest quality results based on their goals. For more information, visit Marketing Mojo at marketing-mojo.com or read the Marketing Mojo blog at marketing-mojo.com/blog.