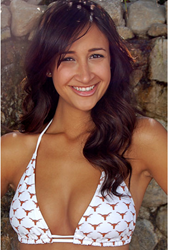 Austin, TX (PRWEB) March 04, 2014
As the polar vortex dissolves into the heat of spring and summer, students everywhere will be shedding unwanted layers and gearing up for a semester of pool parties and water-based excursionsfor which, naturally, theyll need some stylish swimwear.
Retailers and designers both large and smallespecially those targeting college studentswill consequently switch gears, using their marketing dollars to promote all their stock that is now in season andhopefullydestined to fly off the shelves.
But in a demographic where trends are notoriously short-lived, its going to take more than a big budget for a business to convince students which brand to embrace and where to spend their money. Here Study Breaks, a leading college media entertainment company, presents businesses with must-know tips and strategies for marketing swimwear to college students.
Be Unique
Students are constantly looking for retail that's unique. Whether cleaning out Grandpa's closet in search of something retro or scouring online databases for that next-level look, students are eager to not just follow trends, but start them.
Flag prints, dollar signs and even marijuana leaves all started out as obscurities within the retail marketplace. After brands like Huf focused on a certain symbol and made it a staple in their product pattern (in this case, the marijuana leaf), students were introduced to an unfamiliar but interesting aesthetic and endorsed the brand as their own.
However, simply copying a long-existing trend can lead to a look thats either overplayed or just clich