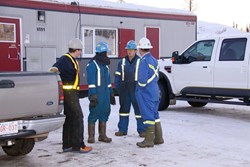 Plano, Texas (PRWEB) November 02, 2013
With serious workplace issues hitting once booming international economies, workplace chaplaincy provider Marketplace Chaplains is extending employee care in China, Canada, Mexico and other international business locations.
According to a recent story in The Atlantic Magazine+, on stealth trends which rule the world today by Noah Smith, the Chinese working-age population trend has fallen by 3.45 million people in 2012, which could harm their supply of cheap labor and their robust economies. In addition, the article stated that as a result of these labor changes, this would also put pressure on Chinas industries to move up the value chain very quickly.