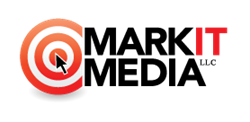 Scottsdale (PRWEB) April 29, 2015
After establishing their basic business practices and service menu, Markit Media is proud to offer more customizable options to their customers. Markit Media will be helping business owners use digital techniques to embroider logos, words or pictures to ensure their look is cohesive and their message is clear. The power of suggestion comes alive on t-shirts, hats, pants and much more. Start-up companies or companies of any size looking to revamp their brand will be able to take advantage of embroidery digitizing in full color. Detailed designs for every fabric will remind potential customers of a company's mission and goals.
Markit Media has experience catering to those within the communities of Scottsdale and Phoenix to meet their needs. Markit Media can recommend and provide their own pre-made fonts and sizes, but will also custom digitize any image if a client has more specific requests and supplies the artwork or photo. Markit Media will work until the contrast and tone perfectly tailored for the best delivery of the message. Markit Media listens to what a client wants and makes suggestions when necessary about location and color contrast. The staff are experts on how the eye is drawn to certain features and exactly what will catch a potential customer's attention.
Markit Media will work with individuals who need embroidery for creative gift ideas, family reunions, sports teams or just someone who wants a personalized item. Another popular choice for individuals and businesses alike is tackle-twill embroidery which involves printing an image on a piece of fabric and then applying it to the garment. Custom stitching and font match-up as well as a variety of materials such as satin, cotton or silk can all be done by by Markit Media. The goal is for people to remember who an organization is and what the company stands for in the simplest way possible. Markit Media also offers 3D or puff embroidery for an embossed look and fun texture.
Personalized stationary, envelopes and letterheads are also specialties of Markit Media. Competition can be fierce and this can give your business an edge over others with a formalized look and professional formatting.
Markit Media takes the collaborative approach in their business and prides themselves on being efficient enough to be successful in the fast-changing world of marketing. The excitement about establishing a reputation of making smart decisions and being reliable and flexible to their customers with various needs. Markit Media will continue to expand their business with new ideas and innovations as need and demand rises for their smart, functional and customized products.