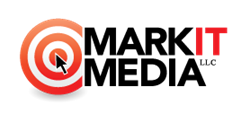 Scottsdale, Arizona (PRWEB) April 29, 2015
By 2017, consumer internet media consumption will consist of 70 percent video content. The internet is a large conglomerate of marketing messages converging on the public. To stand out in todays marketplace, business leaders must produce content that is meaningful and impactful. The emerging force in online content advertising is video content marketing. Social media consumption is the number one activity of online consumers. Todays business champions are using a mix of social media and other digital mediums to funnel consumers to their brand message.
High-quality, original digital video content drives consumer engagement and conversion. This trend is accelerating at an exponential pace as more consumers adopt the use of smartphones, and the line between personal computers is becoming a blur. Consumers watch online videos as a resource to find information about every conceivable subject. Advertisers are taking advantage of this trend by producing relevant content and advertisements that displays their brands message when consumers are most likely to buy.
Because of this industry trend, advertising houses are increasing the range of services they offer. One such company, Markit Media, is announcing its entrance into the video content production arena with a new group of services that include video production services. The company is an established internet marketing and web development firm based the Scottsdale and Phoenix, AZ area. They are experienced in creating and administrating successful search engine marketing and social media campaigns. The addition of video services creates a one-stop-shop for video media production and video content marketing, making content creation and promotions a seamless process for advertisers.
Firms competing in the digital marketplace need to do more than produce great content; they have to get that content–whether it is an advertisement or a social video– in front of as many online eyes as possible. Contemporary advertisers are finding that the various mediums of online advertisement are complimentary rather than competitive. A successful digital media campaign begins with creating search engine friendly web pages and optimizing the content of those pages with the right words to rank high in search engine listings. The next layer of the digital advertising mix is funneling consumers to that optimized page with a mix of email marketing, social media promotion and video content. Markit Medias move to add video production to their online promotion services keeps pace with the evolving nature of online advertising.
To facilitate this emerging trend, the Markit Media video production house offers a full range of video production services. Their studios incorporate high-tech production equipment and software such as their green screen studio, white screen studio, 3D animation facilities, and video editing facilities. They also produce motion graphics and video special effects. With this complete video production facility, the media firm is positioned to fulfill complete marketing campaigns from conception to execution. This cost effective, efficient advantage will make launching a complex advertising and promotion engagement a streamlined process for business organizations.
2014 saw a 43% increase in video content consumption. The online consumer market is trending heavily to video content. Video is well on its way to paralleling television in its ability to dominant other mediums for consumers attention. Among a flurry of brand promotion, innovators who inspire awe are winning the publics attention. Competitive businesses are using the engaging power of video to acquire new business. The emerging force in online content advertising is video content marketing, and the key to winning consumers is creating compelling, sharable online content.