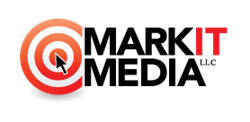 Scottsdale, Arizona (PRWEB) April 28, 2015
The two major players in the industry are suppliers (importers) and distributors (sellers). Suppliers use ASI print and electronic resources to market their products to distributor salespeople. Distributors use those same resources to locate and sell products to their clients, who are companies trying to promote themselves (known as end-buyers).
ASI's mission is to bring together these participants by providing catalogs, information directories, newsletters, magazines, Websites and databases, and offering interactive e-commerce, marketing and selling tools.
Markit Media save clients time and money by ordering directly from manufacturers. Markit Media's new ASI membership allows many more options available for items and merchandise to be created such as apparel and uniforms, auto and commuting awards, recognition badges, badge holders, bags, tote and backpacks, calendars, planners, caps, hats, and headwear, clocks and watches, desk accessories, eco-friendly items, executive gifts, food, candy and snacks, gold accessories, house and home, key tags and fobs, lanyards, light up, LED and glow products, mugs, cups, drinkware, stress relievers, tam and collegiate, tech and mobile gear, tools and hardware, and T-shirts. Ordering with Markit Media's ASI membership website saves clients money on tens of thousands of products.
Markit Media, through the partnership with ASI's, will help gain customers' loyalty with branding promotional items and merchandise advertisements that impress customers and yields better results with lasting impressions.
Visit Markit Media's new promotional merchandise website, http://markitmedia.espwebsite.com/.