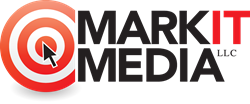 Phoenix, Arizona (PRWEB) July 28, 2014
SEO has become the latest trend in online marketing. With terms like cloaking" and Black hat" this wizardry sounds more like fantasy than fact. The familiar phrase Just Google it! will unmask much of this elusive, SEO.
Almost everyone has used the phrase, Just Google it. Often to prove a point or to add credibility to ones opinion. This credibility is maintained through search engine optimization. Google would not be the company it is today if it was a plethora of advertisements. Search engine optimization ensures the content found on Google is relevant to keyword searches. Googles spiders comb the web processing website content and, converting that information into searchable content. Content marketing is the single most effective way to make a companys website rank higher in Google searches. Contrary to popular belief, stuffing a website with keywords will not produce results. This will actually hurt your Google ranking. The spiders, or the search engine, will interpret the over use of key words as misleading content. The search engine will penalize your website opposed to increasing traffic.
The key to SEO and marketing is not only quality content, but also activity. Owner, Steve Conn advocates, Activity is credibility in the world of SEO!. With social media dominating the internet, SEO now takes social media into account. Search engine optimization changes everyday to include social media and industry trends. Creating solid social media content is mandatory to any companys success. Googles complex SEO system tracks every time there is a post about a business to social media. This is where locations and directories significantly improve a websites Google ranking. With over 300 directories listing any business can become a full time job. Markit Media can list any company with hundreds of directories with one action.
Suddenly it becomes clear why having an expert continuously work on a companys website is vital to any business owners success. Markit Media has utilized search engine optimization to put over 150 local Phoenix companies on the front page of Google. Markit Medias many achievements have made them one of the best marketing firms serving the Greater Phoenix Area. Markit Media is a full service marketing firm offering website design, content marketing, email campaigns, and of course search engine optimization. Markit Media applies their expertise to all aspects of any company they work with, giving a solid platform to grow any business. Experts at, Markit Media, have changed the local Phoenix and Scottsdale market through SEO. Markit Medias technique of providing the professional strategic thinking of a large agency, but operating with the agility and hands-on client focus of a small firm has largely contributed to the companye success. When working with Markit Media your company will reap the benefit of focused, individualized service.