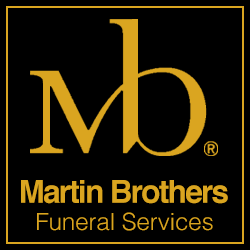 Vancouver, BC (PRWEB) March 07, 2014
jambMEDIA announced today the launch of Martin Brothers Funeral Homes Business Podcast; 'Forever in Their Hearts'. The weekly show is produced and distributed as part of the content marketing and company branding services agreement between the two companies. Each episode speaks to a unique mortuary topic and is tailored to the funeral home market in Vancouver.
"A business podcast is an ideal vehicle to deal with sensitive topics specific to dying" states Mike McLean, CEO of jambMEDIA. "Hearing a professional and caring voice talk personally about funeral topics is both comforting and compelling to those seeking these services." says Mike.
The Martin Brother Podcasts are available on the company website page http://mbfunerals.com/vancouver/category/podcast/. Visitors to the website can listen live to each episode, download to their computer or smartphone and can search the archives for past episodes and topics.
"We are delighted to partner with jambMEDIA and their podcast services for our MB Vancouver market" begins Dale Martin Jr., President of Martin Brothers Funeral Homes. "These podcast episodes guide you through all of the details, great or small, to make sure you have Peace of Mind, knowing you have done what is right for your family and in particular the wishes of your loved one." states Dale.