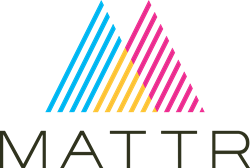 Austin, TX (PRWEB) April 14, 2015
Today Mattr announced that it has been named to Symmetry50s The Top 25 Startups to Watch in Austin list, joining local innovative startups such as Umbel, Unseen, Burpy and Favor. The top startup recognition is Mattrs second in a month after being named one of the top 50 Austin startups to watch by Built in Austin in March.
Were humbled to be getting so much recognition recently as a startup to watch in our community, said Jack Holt, CEO of Mattr. With all the great, young companies in Austin, being honored as an innovation leader is inspiring our team to work even harder. Its also proof that the strides were making to innovate digital marketing with our social segmentation and influencer marketing technology are resonating with both the industry and our customers.
Mattr launched in January 2011 and is one of the first platforms that focuses on qualitative data through social segmentation. Rather than focusing only on followers, Mattr provides rich context around an influencer, their audience, and their psychographic profile by uncovering personality traits, interests and values. The self-funded company captured significant clients early on to retain a recurring revenue stream while expanding its technology to help grow its client base, making it an appealing choice as a top startup in 2015.
The full Top 25 Startups to Watch in Austin article is available here.
About Mattr:
Mattr understands that Personalities Tell Powerful Stories and is leading a new era for marketing insights, providing brands with a deeper, more colorful view into their social audience – including whos influential, what influences them, and how to engage on a personal level by uncovering values and intent. Learn more at http://www.mattr.co.