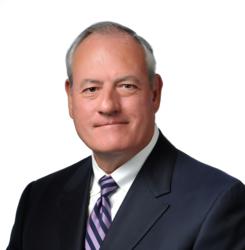 Auburn Hills, MI (PRWEB) March 18, 2013
McAlpine PC won a landmark victory before the Florida Supreme Court on March 7, 2013, in what may prove to be the most important decision on the economic loss doctrine in decades.
In case No. SC10-1022, Tiara Condominium Association vs. Marsh & McLennan, the Court ruled 5 – 2 that the economic loss rule is once and for all limited to products liability cases.
Writing for the majority, Justice Labarga opined with sweeping language that we return the economic loss rule to its origin in product liability.
He reasoned that Floridas experience with the economic loss rule has led to the creation of the exceptions to the rule, which demonstrate that expansion of the rule beyond its origins was unwise and unworkable in practice.
Justice Labarga was joined by Justices Pariente, Lewis, Quince, and Perry.
McAlpine PC represents the Tiara Condominium, a 42-story oceanfront high-rise on Singer Island, which suffered well over $ 100 million in property damage after back-to-back hurricanes in 2004.
After finding that it was grossly uninsured, McAlpine PC brought a lawsuit on Tiaras behalf against Tiaras broker, Marsh & McLenann, alleging that Marsh gave faulty insurance advice.
Marsh defended the lawsuit by invoking the economic loss rule. The economic loss rule is a legal principleoriginating in products liability casesthat has been applied by the courts in recent years outside of the products liability context to limit plaintiffs to contract remedies while preventing tort claims from going forward. McAlpine PC advocated that the economic loss rule should, however, be limited to products liability cases.
The Supreme Court's ruling clears the way for Tiara's jury trial against Marsh in which it will seek damages in excess of $ 30,000,000.
About McAlpine

McAlpine PC, a national law firm headquartered in Michigan, has long been acknowledged as one of the countrys best law firms by U.S. News & World Report and as a Preeminent Law Firm by Martindale Hubbell. The firm has also been listed as a Go-To Law Firms