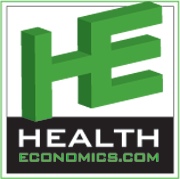 Ponte Vedra Beach, FL (PRWEB) October 22, 2012
How to structure Market Access and Managed Markets Departments in Pharma was the top read story on HealthEconomics.Com last week. Some industry experts speak bluntly, saying these functions should be should be completely overhauled. Whos doing it right? Who missed the mark? Read the summary on HealthEconomics.Com, sourced from PharmaVOICE.
Whats the best way to price a Me-Too drug? Not every newly launched drug can revolutionize care and be a billion dollar earner. HealthEconomics.Com features an in-depth analysis by Gorkin & Cheddar Consulting, in concert with eyeforpharma, exploring case studies of Price Competition of Non-Differentiated or Me-Too Drugs.
Remember the song lyrics, Doctor, Doctor, Mr. MD? Should those with a PhD get to be called Doctor in healthcare? Its a contentious subject, and it may portend some academic credential dueling. HealthEconomics.Com features a story from Fierce Healthcare exploring stakeholder views and a new Truth in Advertising campaign relating to transparency of credentials.
Do current FDA guidelines for promotion limit Pharmas ability to communicate Comparative Effectiveness Research, which is a mandated component of the Affordable Care Act? Another top story on HealthEconomics.Com shares some solutions that may help navigate the murky waters.

Recruiting for Pharma: The Jobs Board on HealthEconomics.Com is making recruiting for the fast-growing field of healthcare outcomes and health policy easier.
Last weeks most-discussed newly posted job is for an Outcomes Research Scientist at the growing organization of PatientsLikeMe, with a $ 2,000 referral bonus.
About HealthEconomics.Com: A pioneer in the field, HealthEconomics.Com is the global authority in healthcare value and market access. Each day, HealthEconomics.Com compiles the latest news, policy updates, resources, conferences, and jobs for BioPharmas professionals involved in health economics, outcomes research, market access, and pricing. A trusted resource, HealthEconomics.Coms comprehensive content is carefully selected by a discerning health economist editor, making it the most visited website for healthcare value and market access in the industry, with visitors encompassing all corners of the globe.
News Media interested in receiving the most current information on healthcare value and market access may obtain a free subscription to HealthEconomics.Com by visiting the site or by clicking on the following link: Subscribe to HealthEconomics.Com Newsletter.