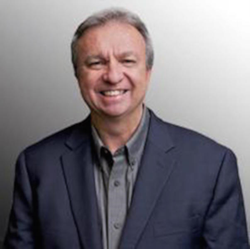 Lake Jackson, Texas (PRWEB) May 05, 2015
Media and Public Relations (mediandpublicrelations.com) is introducing a new press release writing service for North America. The service will help those who know they could benefit from a news release but do not have the skills or the time to produce one.
The press release is the best way to communicate news about any type of enterprise to editors, reporters and bloggers who cover an industry, practice, non-profit or charity. Unlike ads, direct mail or blogs, the press release is formatted and written in a no-nonsense way that helps journalists inform their audience about news that will be meaningful to their readers and listeners.
Business writing in general and journalistically styled releases in particular are difficult to produce and then get published. Not everything is newsworthy. Reporters hate it when businesses send them what amounts to commercials in the guise of a news release.
If any information is not right for a release to the news media, the public relations veterans at Media and Public Relations will edit information into a newsworthy format. For those starting with only a blank sheet of paper and nothing written, no problem. The people at Media and Public Relations can do an interview over the phone to draft, review and edit a news release in the format and with the content needed. "Ive got a soft spot for start ups and entrepreneurs," said owner Harold Nicoll. "I especially like those who have some very cool product or technology or skill that will make lives better, cheaper, faster, and at the same time reward them for their know-how. So many of these folks know a lot about their respective field but nothing about how to market and sell their wares. I can help."
About Media And Public Relations

Harold Nicoll, APR is the owner of Media and Public Relations. He a veteran public relations, marketing communications, content marketing and public affairs expert. He started his career at Hill & Knowlton Public Relations followed by 23 years at The Dow Chemical Company. He is "Accredited to Practice Public Relations" by The Public Relations Society of America. He has a Master of Strategic Public Relations Degree from The George Washington University and a Bachelor of Arts Degree in Political Science from The University of Houston.