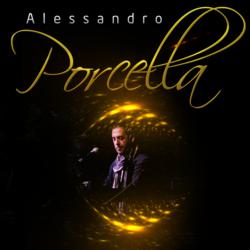 Beverly Hills, CA (PRWEB) April 28, 2013
Representatives of Media81 Group announced today that they have completed the new website design for music artist, Alessandro Porcella.
It is a time of cool changes and surprises, with a new website and so many great spring and summer shows steam up the April energy we already have," said Kevin McCarthy, owner of Media81 Group .
Along with a complete listing of tour dates, including his upcoming Italy tour, AlessandroPorcella.com features a comprehensive discography of Alessandros musical career, a newly-written bio, extensive photo gallery, music player, and his most recent video Regina. More updates, including his bands are forthcoming.
McCarthy said his company is pleased to have been chosen to create a new website for Alessandro Porcellas official website.
Alessandro Porcella composed music for the musical documentary comment on the new global phenomenon "ONE DIRECTION – Real World" released in June 2012 for RCO Europe and Koch Media. He also is responsible for the smash hit Sweet Passion available on iTunes.
Weve started working together in late August & right from the start it was like magic. Alessandro composed some original soundtracks for our website. We wanted to do something really nice for him, so I told him we have a special gift for him & that was having his Official Website designed by the best company in the world Media81 Group. He could not believe it at first, he was so happy & excited about this idea," said Regina Swarn, Founder of Regina Swarn World Media Motion Pictures & Entertainment.
Alessandro owns and operates his music studio, PA74 Music, where he produces original music and soundtracks production for films, websites, documentaries, TV shows, brands, cartoons as well as singer, bands, and Songwriters.
Alessandro Porcella 's has worked as a composer and publisher with 20th Century Fox, CBS, RAI, Mediaset, LA7, Sky Television, RCO Europe, One Movie Srl, the Venice Biennale, Triennale di Milano, AC Milan, Disney Channel, Xnote, Universal Music, Warner Chappell , Soundiva, Italian Way Music, RaiTrade, Infinity Omnimedia, MLFM (Movement Fight World Hunger), Sorrisi e Canzoni TV, Donna Moderna, Primerose Uk, Clipper's Spain, Empire International Merchandises, Harbor Corporation, BBC, Music Links Los Angeles, HTB Japan.
Some of his other notable works include will be present: The music and the video Game Over – A Sim-Phonic Poem March 2013 at 'Art work, videogames, projections Neoludica Festival of the Game and the Game to the RHO (MI), original composition for the show reel company's business International View, numerous songs on the soundtrack of Disney Channel's television series, Life Bites, and performs the songs and the music present in the film cartoons produced by RCO Europe and distributed by 20Tth Century Fox CAR'S LIFE 2 and CHOP KICK PANDA.
About Media81 Group
Media81 Group is a professional advertising company located in greater Los Angeles, California. We provide our services for selective clients in United States. Here at Media81 Group, we believe that an outstanding advertising will be more effective when we combine a clients brilliant ideas with our designers/directors creativity and knowledge.
Media81 Group features an integrated local team of directors, web consultants, creative designers, writers, programmers and marketing professionals that know how to get results. Creativity, extra oriented designs and solid business principals are the foundations of our company, we are dedicated to our clients, not because we "have" to, but because we "love" to promote you! We make sure! Media81 generates media attention and name recognition with memorable flair. With experience and expertise that are unmatched, and with media connections that span multiple industries and markets, we bring our clients to the world. And we leave the world wanting more.
Contact Details:

Kevin McCarthy