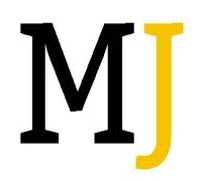 New York, New York (PRWEB) June 20, 2013
Waze is a company that leverages a community of drivers to find the best routes through traffic, and last week it was announced* that they were acquired by Google to improve Googles mapping services. MediaJobs.com featured an article on Waze in November 2012 titled Waze Reveals Roadmap for Internet Advertising, which highlighted their Navigation app designed to enrich social media experiences and monetize mobile marketing.
The purpose of articles such as these is to enlighten media professionals who are: 1) inspired by the potential of new companies, and 2) doing their research to stay on top of trends and opportunities for mobile advertising jobs and other media roles. MediaJobs.com seeks to be the authoritative source on up-and-coming companies, products and people in media industries including: digital marketing, advertising and ecommerce.
Waze was one of the first mapping solutions to flourish with targeted ads that reach customers with real intent. The above-mentioned article provided in-depth insight to help professionals seeking digital media jobs consider a relatively unknown companys potential. For example, the article mentions a user poll that indicated 20% percent of people who use Wazes navigation app start searches for restaurants and 10% start searches for local coffee shops, but most importantly, more than 50% of people make stops on their journey. The article highlighted that Waze was poised for growth by leveraging 30 million users who each use their app an average 7.3 hours per month.
A person looking at mobile marketing jobs or other opportunities may have gotten new ideas for their job search when reading about this type of potential. In this case, by highlighting both a trend (mapping services) and a company's value proposition (targeted ads that are meaningful and relevant to users), the story was more effective at highlighting new potential for jobseekers.
The Waze acquisition is an example of a company whose Mobile Advertising Directors, E-Commerce Directors, and other employees are probably very happy right now. It is also an example of news that probably has media jobseekers on the outside saying, I wish I had gotten a foot in the door to that company a year ago. Instagram and Tumblr are other relatively recent examples of little-known companies that sold for over $ 1B and would have been good to interview with early on.
MediaJobs.com believes that by providing content that helps jobseekers keep up on trends and companies that are part of the conversation (and the solution), doors can be opened earlier and jobseekers can insert themselves as valued talent these companies can potentially use.


New York Times (June 11, 2013) bits.blogs.nytimes.com/2013/06/11/google-expands-its-boundaries-buying-waze-for-1-billion/
About MediaJobs:

MediaJobs.com is a digital news platform that combines the power of news articles with job listings to bring rich context and strategic insight to jobseekers in the media landscape. MediaJobs.com provides source insider information from the hottest media companies, top players and products worldwide.