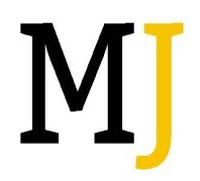 New York, NY (PRWEB) July 09, 2013
Social media is a diverse and multi-faceted ecosystem involving many components connecting multiple platforms and users. Included are areas such as advertising, data analysis, mobile marketing, prospecting tools and APIs that connect social media channels and and websites, to name a few. The complexity of the social media landscape means that it is dripping with opportunities for those who are looking for social media jobs. MediaJobs.com carefully looks at some of the key areas and presents hidden opportunities that can be found in the ecosystem.
One of the most critical components of the social media ecosystem is data analysis. In the article Synapsify Brings New Meaning to Data Analysis and Bags $ 600,000 Seed Funding, MediaJobs.com reports that the boom of social media also causes the value of data analysis to rise steeply. In this context the analysis relates to the fact that as more content floats around in the social media ecosystem, so is the peoples need to evaluate the overall value of the content. This is where Synapsifys value as a new type of social intelligence platform becomes important, causing it to nab a substantial amount of funding in the process.
Those who are in the field of data analytics are not the only one who can benefit in the vast opportunities that social media can bring. Other areas of digital media such as advertising and mobile marketing also play a big role in the social media landscape.
In fact, MediaJobs.com reveals that companies such as Swipp are already changing the landscape into more of a social media network. The article Could Swipp Give Facebook a Run for Its Money? shows how Swipp is set out to become the first company to prove that a more open social network is commercially viable. The company utilizes a three-thronged approach: consumer-focused apps, commercial-focused software, and a platform that allows integration with other products via a public API.
The globalization of social media is also one thing to consider. In the article Social Media Mining Startup LeadSift Heads for the Big-Time, MediaJobs.com reports how a social media mining startup in Canada, LeadSift is already keeping social managers on their toes. The companys software sifts through social media data and pinpoints sales leads for its clients. It already has customers from around the globe (including the US) queuing to sign up and it hasnt even advertised yet. With the trend of social media going global, the ecosystem is bound to get bigger.
What does news like this mean for the jobseeker? For one, as social media becomes more complex so does the demand for more media jobs across multi skill sets. The approach of Synapsify, Swipp and LeadSift could also prove to be valuable to those who are keeping their eye out for openings of promising social media marketing jobs, particularly in the areas of software development, data analytics, and mobile advertising.
*Source: MediaJobs.com

February 28, 2013 mediajobs.com/synapsify-brings-new-meaning-to-data-analysis-and-bags-600000-seed-funding/2644/

January 31, 2013 mediajobs.com/could-swipp-give-facebook-a-run-for-its-money/

December 10, 2012 mediajobs.com/social-media-mining-startup-leadsift-heads-for-the-big-time/1984/
About MediaJobs:

MediaJobs.com is a digital news platform that combines the power of news articles with job listings to bring rich context and strategic insight to jobseekers in the media landscape. MediaJobs.com provides source insider information from the hottest media companies, top players and products worldwide.