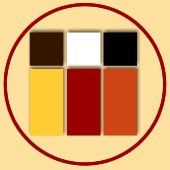 West Palm Beach, FL (PRWEB) September 27, 2013
Mediasophia is thrilled over the launch of the new Google Hummingbird program. As the ever changing algorithm search patterns evolve, it gives clients the opportunity to more efficiently connect with a direct audience and better serve customers. Mediasophia welcomes the changing patters and algorithm shifts as its team of university educated professionals will lead the way in adapting to the changes putting clients quickly ahead of competitors.
Mediasophia embraces the search engine upgrade that accommodates voice controlled smart phone searches that use more conversation keywords and require recognizing longer more concise search entries. The updates are congruent with Google's intuitive connections to contemporary society and progressive corporate culture. The changes will improve more efficient searching, reducing the need to hop around websites and find answers quickly.
Mediasophia, an Internet marketing firm providing web design, search engine optimization and online reputation management, welcomes the new Google Hummingbird search update. Mediasophia will use the SEO programming to its advantage in quickly achieving top rankings, placing clients ahead of the competition.