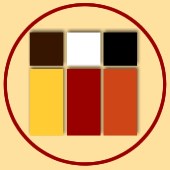 Palm Beach, FL (PRWEB) October 04, 2013
The health and beauty industry continues to benefit from scientific advancements, helping people achieve desired looks and a newly found self-confidence. In some cases, non-surgical procedures are available to reshape and contour the figure without the need for incision or anesthesia. One new advancement, coolsculpting the non-invasive revolutionary procedure for eliminating body fat has virtually no discomfort or downtime. Clients can walk into Estetica Institute of the Palm Beaches during a lunch break and return to work without any discomfort.
Mediasophia announces a new campaign focused around Coolsculpting to inform the public about the revolutionary procedure for eliminating fat in stubborn areas that do not respond to diet and exercise. No longer do people have to suffer from a poor self-image. With coolsculpting, unsightly love handles and stubborn tummy fat disappear through Cryolipoysis, the destruction of fat cells with cold.
Mediasophia is a full service Internet marketing firm that offers online reputation management, organic custom search engine optimization and sophisticated web design for businesses in progressive cities. Its clients are earning first place rankings in competitive cities and dominating search engine results for med spa treatments and cosmetic surgery keyword searches.