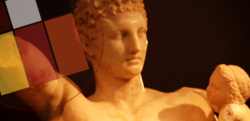 New York, NY (PRWEB) April 11, 2013
Mediasophia, an internet marketing firm based in New York City and West Palm Beach is pleased to announce a new social media research and development team that creates campaigns designed specifically for cosmetic surgeons and clients in the beauty industry. This research and development team oversees facebook, Google+, Twitter, Youtube and other accounts for the company's cosmetic surgeon clients. The team creates unique custom pages, visuals, videos, and viral writings designed to generate new followers and expand the brands of its clients.
Social media is an important component of internet marketing. The culture of contemporary society includes online communication through social media on a regular basis. The term viral refers to the method by which information is shared. Like an airborne virus that spreads across the room, the city, the country and the world, so does information on the web. Potential patients are investigating and seeking out opinion and referrals for doctors on the internet. When a person is considering having a cosmetic procedure they will spend many hours online investigating procedures and learning as much information as they can about the work they are considering having done. Social media comes into play when they are ready to find their surgeon. It is imperative that doctors in this industry have a profile that accurately reflects their success.
Mediasophias marketing campaigns create a strong profile for clients making use of social media forums to engage in conversation, share knowledge, introduce special promotions and enhance the reputation of the the surgeons its representing. Along with highlighting special offers and alluring new patients, the new team will ensure only positive discussion and postings are being shared on facebook, Twitter, Google+ and other sites like Yelp. This site monitoring to ensure each clients online identity is being protected and their professional standing reflects success is included in every campaign.
Mediasopohia is a full service internet marketing firm that specializes in online reputation management and search engine optimization (SEO). It markets top Google ranked cosmetic surgeons in progressive international cities that are dominating search engine results in competitive markets. For more information, visit mediasophia.com.