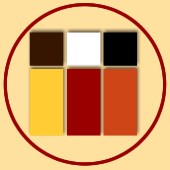 New York, NY (PRWEB) September 13, 2013
Running a business takes dedication and a commitment to success. Making sure operations are running efficiently, employees are in the positions where they will excel most and that customer are satisfied can be a difficult task. Collecting payment and dealing with non-compliance or serious mistakes can create stress and get in the way of productivity. The last thing a successful business needs is negative publicity or harmful slander on the Internet. In fact, bad reviews on sites like Ripoffreport and Yelp can have a detrimental effect on operations.
Facebook and Twitter are not the only websites people are using to communicate. Even the most professional organizations are not immune from a dissatisfied customer or a disgruntled employee. And if a harmful review should surface on the Internet it is very important to take care of it immediately. Company president, George Magalios created Mediasophias online reputation management team to protect clients from harmful postings and detect any negative content before it has the change to impact sales.
Mediasophia is a full-service internet marketing firm that offers online reputation management, organic custom search engine optimization and SEO compatible web design Palm Beach for businesses in competitive markets. Its clients are dominating search engine results, maintaining a powerful Internet profile and earning a constant influx of new clients.