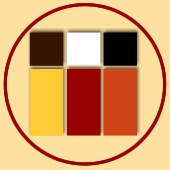 Palm Beach, FL (PRWEB) October 25, 2013
Mediasophia is committed to the higher ideals of living well and doing business responsibly. Its philanthropic efforts include providing pro-bono consulting and design work to organizations as diverse as The Milagro Center (Delray Beach), The American Hellenic Educational Progressive Association, AHEPA 18 (West Palm Beach), and The Hellenic Development Group (Fort Lauderdale). Mediasophia is planning to expand its outreach efforts to include in addition to its paid day off for charitable work, an increase in scholarship funding to Carnegie Mellon University, and annual tuition for a Milagro Center student that exhibits exceptional skill in the arts.
SEO companies that provide quality Internet marketing are putting non-profit organizations in position to reach the largest network of potential sponsors and significantly increase the acquisition of donations. State of the art web design Palm Beach, in combination with organic search engine optimization gives organizations the ability to connect with thousands of viewers and persuade them to support a good cause. The elements of design are extremely influential and there are hundreds of thousands of people in position to support the arts, education and various children's programs. When a website reflects success with sophisticated design, and it is visible to a direct market it will earn revenue.
Mediasophia is a full service Internet marketing firm that believes in supporting others and giving back to the community. Its sophisticated web design and proven effective seo techniques are bringing local non-profit organizations top rankings for important searches and a dramatic increase in donations.