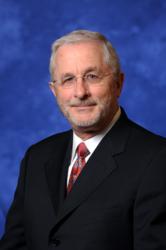 Frisco, TX (PRWEB) January 10, 2013
MedSys Group today announced the designation of Steven Heck as President and Luther Nussbaum as Chairman of the Board. With over forty-five years of combined Healthcare IT and business experience, Heck, former President of First Consulting Group (FCG), and Nussbaum, retired Chairman and Chief Executive Officer of FCG, have teamed with Alan Kravitz, Founder and CEO of MedSys Group, to create an industry leading, private, client and professional focused healthcare IT services firm.
We are thrilled to have Steve join MedSys, Kravitz said. He will strengthen our leadership team as we accelerate implementation of our vision of enabling the evolution of healthcare.
Hecks duties will include building a Healthcare IT Advisory Services Division that will focus on three major service areas: Best Practices to achieve the efficient use of IT resources; Practice Redesign and Optimization to dramatically improve the returns from the huge IT investments of the last five years; and IT Planning.
Heck began his career at CNA Insurance and received his training at the Midwest Stock Exchange. He went on to join Price Waterhouse, and rapidly advanced from Senior Consultant to Partner. In the mid 1980's Heck joined FCG in its early days as a boutique healthcare IT Consulting firm. His client-focused leadership was a key ingredient in growing FCG from a $ 6 million in revenue firm to a more than $ 300 million company during his years as Vice President, EVP, President and CEO.
Healthcare spending on IT is at record levels and returns from the investment are often elusive, Heck said. Lu and I will strive to bring new insights that will maximize returns from our lengthy experiences to MedSys. While at FCG we grew the company from a small boutique firm to an industry giant. We are looking forward to creating a private and stronger broad-based IT Services Firm with MedSys.
Nussbaum will move from his current position as Board Member, to take on an expanded role as Chairman of the Board. In his new role he will assist Kravitz in the strategic and operational evolution of the company.
During my first six months of working with MedSys, Ive been most impressed by the culture that focuses so strongly on clients and professionals, Nussbaum said. Now we are ready to add additional services that will enhance the IT performance of our clients. All the key elements culture, leadership, top quality resources, infrastructure are coming together to create a company with high touch and high impact. Im thrilled to be a part of the team.
"MedSys is committed to being a private firm focused on clients, Kravitz said. Adding Steve to the team and enhancing Lu's role will significantly increase the impact the company will have on healthcare.
Nussbaum has served on a dozen boards and hired or mentored more than forty executives who are now Chief Executive Officers of a broad array of companies. As an executive, Nussbaum was a VP, President, COO and CEO of a handful of high technology and healthcare services companies.
About Medsys Group, LLC

Founded in 2008, MedSys Group, LLC, a national Healthcare Information Technology Consulting firm, supports todays technology in large academic medical centers, integrated delivery networks, specialty hospitals and physician practice organizations. MedSys Groups vision of evolving healthcare is centered on contributing to the success of its clients while providing a supportive culture for its professional consultants and associates. MedSys is able to lend expert guidance and knowledge in Cerner, Epic, Siemens, Meditech, McKesson, and Eclipsys solutions, as well as the Ambulatory and Practice Management arenas. MedSys is frequently featured in A-list publications and was named number 31 on the 2012 Dallas 100 list of fastest growing companies in North Texas. For more information about MedSys Group, LLC or to reach a MedSys Associate, please visit: http://www.medsysgroup.com or call 972-464-0020. You can also follow MedSys on Twitter @MedsysGroup.