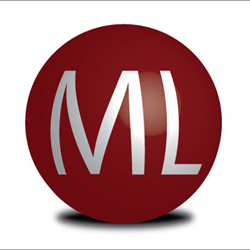 (PRWEB) May 26, 2015
To kick off the spring season, Megaleads streamlined their turn-key email appending system. This will help their clients further enhance their email database/list and increase their deliverability. Megaleads continued to burn the midnight oil during the winter in order to expand their business leads search tool, which now gives customers the ability to search for multiple zip codes and even search for specific companies while putting together their ideal business sales leads lists. As Megaleads continues to grow exponentially, they plan to take their extended experience in the online arena and pass it along to their customer base.
Megaleads has announced that they will be hosting an exclusive online webinar series. The webinars will be designed to teach small businesses how to perform effective Internet marketing in-house with a small budget. In addition, Megaleads will also be helping clients build online campaigns to generate leads on a minimal budget so they can maximize and leverage Megaleads.com data. Founder and CEO of Megaleads, Jim Alamia, commented on their latest webinar series: Megaleads isnt like other data companies. We have spent more than 15 years in R&D and this webinar series will teach our valued customer base how to optimize their spending while building a strong customer base. The online arena is extremely competitive and always evolving, but Megaleads customers can always take comfort in the fact that they will always be ahead of the curve because they are amongst those who set the standard for Internet marketing.
Megaleads encourages their online users to take some time to discover the Make Marketing Work Program. Through a series of short videos, online viewers can discover how to make turn their Internet marketing goals and strategies into real conversion. The Make Marketing Work Program highlights key strategies and tactics through their own original conversion funnel that covers goals, distribution tactics, the exchange, a market ready websites, lead nurturing, and conversion. Jim Alamia adds, The Make Marketing Work Program combined with our huge email database and marketing tools such as Mega Tracker, is the perfect foundation for any Internet marketing campaign. Its low cost, easy to use, and will help those in the sales arena build an active customer base.
Reference:

https://megaleads.com
Make Marketing Work:

https://megaleads.com/guru.php