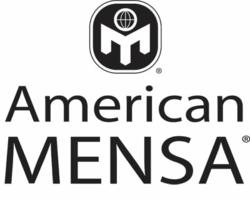 ARLINGTON, TEXAS (PRWEB) January 03, 2013
Challenging one's mind has been linked to cognitive well being. American Mensa, the High IQ organization, is encouraging the public to start off 2013 with a resolution to do better by their brains.
American Mensa is offering their online home test for free in the month of January so the public may test their brains capabilities. This online test, designed to give a preview of what it is like to take the official Mensa qualifying test, is available at http://www.us.mensa.org/mht. The test is a great way to exercise your brain and is available for free starting January 1 through January 31, 2013. The test is regularly priced at $ 18.00.
Research has revealed that exercising your mind by participating in activities such as crossword puzzles, learning new languages, and learning how to play musical instruments, can benefit your minds abilities. Cognitive well being improves our lives, and it becomes even more crucial as we age, said American Mensas Supervisory Psychologist Dr. Frank Lawlis.
Here are some additional smart tips to help benefit your brain:
1.