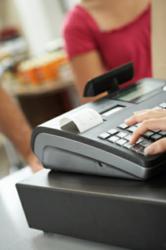 (PRWEB) September 01, 2012
Allowing small business owners to simplify payment processing and other aspects of business administration, Merchant Data Systems has teamed with the web marketing experts at Karma Snack to bring U.S. liquor merchants to the next level of efficiency and function.
Owning a small business in America is becoming an increasingly difficult proposition. The webs increasing stranglehold on industry and commerce continues to grow, while online megastores continuously undersell the backbone of national commerce, the brick-and-mortar store. Merchant Data Systems aims to help small businesses like liquor store establishments by streamlining and simplifying all aspects of in-store and even e-commerce transactions with an online shopping cart. Karma Snack provides online marketing services including search engine optimization (SEO), pay per click (PPC), and even corporate videos. The teaming is poised to result in expanded payment processing and marketing services for a variety of industries.
The Brick-and-Mortar Burden
Even ten years ago, the industry for brick-and-mortar liquor merchants was vastly different. Cash transactions were still common. It was not unheard of to wait for credit card machines to dial up in order to complete merchant processing of a transaction.
Unfortunately, things got simpler with the advent of debit cards and, supposedly, even simpler once smartphones took over. Its now rare for a customer to pay for even small transactions, like liquor purchases, in cash: Why bother when debit cards are so much easier?
Some alcoholic beverage merchants provide in-store ATM machines, but the desire for that convenience is quickly being swept away by the demand for stores to accept credit cards at the cashiers station. Indeed, some merchants, especially in the restaurant industry, are behind the curve if they dont feature online ordering, mobile payment solutions, and seamless POS integration with the web.
Payment Processing Made Simpler
MDS and Karma Snack are there to provide seamless, guaranteed, exceptionally simple merchant services including credit card processing, in-store or mobile credit card terminals, merchant cash advance, and even payroll and invoicing solutions. As a result, merchants are able to take greater varieties of payments more easily than ever. MDS makes credit card transaction processing easy while remaining efficient and affordable.
Online Marketing Made Easy
Where does Karma Snack fit in to all this? How does an online web marketing company integrate with a payment processing business? The answer is that MDS and Karma Snack make businesses better. In terms of the local liquor vendor, web marketing solutions might make the difference between success and failure in the local market. Put simply, smartphones have changed everything. Potential customers arent going to the phone book to find a vendor for that bottle of Merlot; theyre asking Siri on their Apple iPhone. Google Maps, Apple iOS, Android, and other elements of the new web wave are changing brick-and-mortar commerce. If your business isnt online, then it just doesnt exist.
Karma Snack helps small businesses grow their online presence, making sure that local customers get connected with local businesses. When combined with MDS spectacular transaction processing services, the result for liquor merchants is increased efficiency and expanded market presence.
Business Made Better
For the small business owner, the dream is more money, less time. That goal of supreme efficiency is the driving goal, the definition of success. Millions of books have been written on business administration including finances, payroll solutions, marketing, salesmanship, etc. In spite of all the information available, however, many business owners remain disoriented when the realities of management hit.
Sometimes, when business becomes unmanageable, the experts need to be called in. For issues relating to payment processing, payroll and more, Merchant Data Systems remains a premier choice for small business owners nationwide. For alcoholic beverage vendors who wish to expand their web marketing efforts, Karma Snack stands ready to help with proven online solutions. The result is an exciting team of companies that transform business from unmanageable to manageable. For the brick-and-mortar liquor store owner, it means the ability to transcend transactional issues and navigate the web new wave with ease. It means more time to transform the business into a success. It means MDS and Karma Snack help entrepreneurs live their passions.