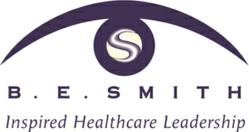 LENEXA, Kan. (PRWEB) June 21, 2013
B. E. Smith, the only full-service leadership solutions firm dedicated exclusively to healthcare providers, has been retained to lead a national chief financial officer search for Mercy Medical Center in Cedar Rapids, Iowa. One of the top executive search firms in the healthcare industry, B. E. Smith has recently placed more than 900 healthcare executives into organizations.
A subsidiary of MercyCare Service Corporation, Mercy Medical Center is a fully-accredited 445 licensed-bed regional hospital with a comprehensive primary care network including 85 providers. The growing organization is recognized as a leader in quality healthcare and has been a central component of the Cedar Rapids community for more than a century. In addition, Mercy Medical Center was named a Top 100 Hospital in 2013 by Truven Health Analytics.
The chief financial officer will lead the finance division and serve the Board Finance Committee in ensuring continued financial strength. The new CFO will possess outstanding communication skills and the ability to partner throughout the organization to drive stellar financial results. They will join a successful senior leadership team to develop and execute strategies for thriving in the future healthcare environment.
The complete job posting for Mercy Medical Centers CFO position can be found on the B. E. Smith website.
About Mercy Medical Center:

For 113 years, Mercy Medical Center has delivered "The Mercy Touch" to its patients by partnering the latest technology with compassionate and high quality care. A subsidiary of MercyCare Service Corporation, Mercy is a fully-accredited 445 licensed-bed regional hospital based in Cedar Rapids, Iowa. Founded in 1900 by the Sisters of Mercy, today it offers a wide range of patient-centered services, including world-class cancer care at the Hall-Perrine Cancer Center. Mercy has the most advanced private patient suites in the eastern Iowa Corridor as well as an established network of primary and urgent care clinics located throughout Cedar Rapids and surrounding communities. For more information, log onto http://www.mercycare.org.
About B. E. Smith:

Founded in 1978, B. E. Smith is a full-service healthcare executive search firm and one of the top-ranked providers of senior-level leadership services including Interim Leadership, Executive Search and Management Consulting. Veteran healthcare recruiters and regional healthcare experts partner with each client to create customized solutions. B. E. Smiths proven methodology has resulted in the recent placement of more than 900 leaders into healthcare organizations worldwide. The firm utilizes a comprehensive sourcing strategy incorporating the latest marketing techniques, association partnerships, social networking and the largest database of skilled senior-level healthcare executives in the industry to deliver immediate results in todays complex healthcare environment. For more information, visit BESmith.com or call 855-254-8261.