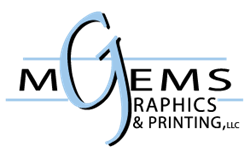 New Jersey (PRWEB) June 26, 2014
MGEMS Graphics and Printing is the ultimate stop for a diverse collection of marketing strategies. Its team of friendly and dedicated designers are eager to help their clients success expand by expanding themselves. MGEMS is expanding marketing services to now include Web Design, new quality Every Door Direct Mailers and custom T-shirts. With these new strategies, brand awareness becomes easier and cheaper.
Online presence is essential and MGEMS can help clients create their own web space with amazing packages or a la carte services. All packages include custom domains and designs, hosting, and Search Engine Optimization to name a few. For those looking for a little less, a la carte services mean one can create a personal menu of design tools. This includes businesses that need help with web hosting or up-to-date maintenance of their page. MGEMS designers will create a custom website that will get the most out of being on the web for a low cost.
EDDM gets business owners names out there, literally. The Every Door Direct Mail service from MGEMS, or EDDM for short, allows mail pieces to be shipped to specific neighborhoods. Clients can personally select carrier routes to target the desired audience. And with the updated EDDM service, mailers can go out in every state in the USA. Remember, no names or addresses are required whatsoever; its that simple and inexpensive too. Direct mailers are as low as 17.5 cents for postage per piece. For those new businesses that just moved in to the neighborhood, MGEMS can send EDDMs all across town to put their names on the map. Or for the business owners that want to stay in touch with their customers, MGEMS can design EDDMs with promotional coupons and discounts to keep those customers coming.
MGEMS recently updated their MGEMS Tees service to provide more apparel and printing options with a quicker turnaround time. Businesses can look professional with performance polos perfect for summer with moisture control and complete with a company logo; or stay casual with screen-printed tees at prices that beat the competition.
MGEMS has more to offer and more to give in the wake of their new expansion. Businesses can be a part of the growth and together, can be bigger and better. Get in touch with MGEMS at graphics(at)mmgems(dot)net or visit http://mmgems.net/. Dont miss out on their new and exciting opportunities. Schedule an appointment today.