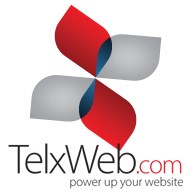 MIAMI, FL (PRWEB) January 08, 2014
A Miami web design company, Telx Web, is now helping clients drive more online traffic to their business websites through Paid Search Marketing combined with organic search engine optimization.
Also known as Pay Per Click (PPC), Paid search marketing is an internet based advertising model designed to direct more potential customers toward a business website as a result of specific keyword searches. The Paid search marketing is crucial for any large business in gaining visibility on the internet.
The Telx web designers Miami staff is highly knowledgeable about PPC and work closely with clients, ensuring they understand the necessary requirements involved in developing a greater online presence.
The way it works: a website owner bids for ad placement within sponsored link sections located on popular search engine sites such as Google, Yahoo, and Bing, the higher a website owner bids, the more visibility their business receives (based on keyword searches). Website owners pay a small fee to the search engine organization for each click their company receives.
With PPC, not only do companies draw more visibility, they get a better understanding how their business measures up to their competition.

There are numerous factors involved in search engine placement which Telx Web experts can explain in detail.
A few benefits of paid search marking include: