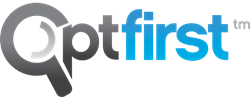 Miami Beach, FL (PRWEB) March 29, 2014
Optfirst Inc., a Miami web marketing company is proud to announce that they are now a Google Adwords Certified Partner. Formerly known as the Google Advertising Professionals in 2010, Google Adwords Certified Partner is a certification program founded by Google that provides Adwords qualifications to agencies that pass Adwords examinations such as Fundamental, Search Advertising Advance Exam, Display Advertising Advance Exam, and other criterias. Google Adwords Certified Partners are online marketing companies that pass and uses Googles best practices.
Since its founding in 2001, Optfirst has been known to provide a wide range of internet marketing services to its customers not only in Miami, but nationwide as well. Now, as a Google Adwords Certified Partner, Optfirst offers a wider range of internet marketing services, using web marketing techniques that helps businesses increase their sales, online visibility, and loyal customers. Using Googles products as a guide to provide online marketing services, Optfirst makes sure to achieve their customers online and in-store demands and needs while abiding Googles best practices in advertising a customers website online.
Known as a Search Engine Marketing Firm in Miami Beach, Florida, Optfirst provides organic and paid engine optimization, as well as optimized website design and online branding. Being a Google Adwords Certified Partner, Optfirst has improved their online marketing services by increasing customers online visibility; from determining the right meta data to use for their company websites to tracking (and improving) their participation in social media, Optfirst advertises their clients businesses over the internet exactly how it should be done ethically.
In addition to their existing internet marketing services, Optfirst also combines SEO and web design by using SEO techniques in designing their clients website. This particular technique helps the clients website to be found by search engines easily. By being a [Google Adwords Certified Partner, Optfirsts clients can stop worrying about their website visibility and focus on running their businesses.
Visit http://www.Optfirst.com to learn more about the internet marketing services being offered by Optfirst and get a free website report. To know more about how to find the right partner for your business, visit https://www.google.com/partners/ and see how can a certified expert like Optfirst can help grow your business online.
About Optfirst:

Optfirst, Inc. is a Miami internet marketing company that offers ethical and organic SEO services including Web Design, Link Building, Pay Per Click Management, and more. Using over 20 internet marketing techniques to advertise a website, with clients all throughout the state of Florida as well as nationwide can be guaranteed to get maximum visibility online.