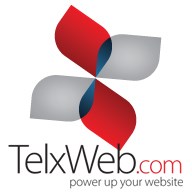 Miami, FL (PRWEB) December 02, 2013
Many people don't exactly know what it takes to draw the right audience to their website. They hire web developers to create some flashy animation and incorporate pages of information while combining them with a simple, customer ordering process. Unfortunately, without an online strategy, their website is basically useless.
If companies want to stay competitive online, it's imperative they have an SEO friendly website, achieve high ranking positions on popular search engines through advanced search engine optimization strategies. Increasing exposure and tailoring business sites to their respective markets is a result of incorporating the right SEO marketing plan.
Telx Web, a high-profile Miami web design company, which specializes in developing quality business websites, now announces SEO (Search Engine Optimization) consulting according to latest Google updates and guidelines.
Search Engine Optimization (SEO) is the art of knowing how to drive potential new customers to a specific website, essentially beating out the competition and making the company site a higher source of revenue.
As experts in the art of SEO, Telxweb analysts have in-depth knowledge and understanding how to, not only, attract more customers, but – most importantly – draw the right ones. In addition to drawing traffic, Telx Webs web developers ensure their clients have externally professional looking, vibrant websites.
When it comes to SEO strategy, Telxweb offers assistance in:
On Page Optimization – incorporating the right keywords and code in order to be better identified within search engine analytics.

Off Page Optimization – providing back links to redirect users to the clients website.

Local Search Optimization – increasing the amount of visitors of a website by having a high ranked specific locality-based keyword phrases on search engines, and geographical keywords in the search phrase (such as Miami, Florida, etc.)

Social Media Marketing – providing social media marketing services which include blogs and Facebook postings.

Press Release Marketing publishing press release articles on a regular basis, to high networks such as: Yahoo news, MSNBC.

Local Directories assuring that the client has some positive reviews on all the local directories.
Once an SEO marketing plan is in place, Telxweb analysts monitor their client's success on a daily basis, providing monthly complete Online Marketing reports.
Telx Webs web development team is skilled in providing the right architecture, web structure, user interface, navigation ergonomics, website layout, colors, contrasts, fonts, images and more. Their team of professionals strive to create powerful, eye-catching websites while going the extra mile to ensure the business maintains a dynamic internet presence.
About Telx Web, a top web design and SEO company in Miami, have built a reputation for creating an unparalleled return on investment for their clients in the past 10 years.
Their team of experts is passionate and willing to work hard to exceed clients expectations by providing outstanding and lasting results that create more referrals. Telx Webs business-driven approach is what separates them from typical web design companies in Miami. Their projects have always included a professional problem solving teamwork to create innovative solutions for their clients.
To contact Telx Web, call toll free:1800 7070.WEB (932) Local: (305)615.1656 or visit http://www.telxweb.com.