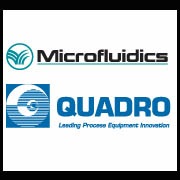 Newton, MA (PRWEB) January 19, 2012
Microfluidics and Quadro Engineering today announced that they will be presenting a free webinar on vaccine development using high shear energy technologies. The webinar will take place live on Thursday, February 2, at 10:00 AM ET and again (live) at 2:00 PM.


Register for the 10:00 am ET webinar here.
Register for the 2:00 pm ET webinar here.
Adjust for global time zones here.
The webinar, presented by Thomai Mimi Panagiotou, PhD., Microfluidics Chief Technology Officer and Wilf Sang