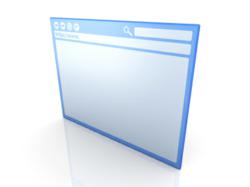 Madison, WI (PRWEB) February 28, 2013
Acumium, an internet-focused firm who helps businesses grow online by providing strategic website consulting, online marketing and full-service website design and development using their content management and eCommerce platforms, has recently partnered with Middleton Community Bank, member FDIC, to change the online experience for their customers.
Middleton Community Bank is a locally owned and operated bank in Middleton, Wisconsin that offers personal and business banking. In addition to their Middleton location, they also have branches in Belleville, Brooklyn and Sauk Prairie. A new branch in Cross Plains will be opening soon.
Using their AcumiumCMS content management system and website consulting expertise, Acumium will work with Middleton Community Bank leaders to achieve a website with an updated, modern look, better user experience and improved site functionality. The new website will focus on helping Middleton Community Bank be found online with the SEO-friendly functionality that is built into the AcumiumCMS.
Janel Meinholz, Deposit Operations Assistant at Middleton Community Bank, who is coordinating the development of the new website, expresses the need for a new website. Our current site does not adequately provide the flexibility and functionality at the level we would like. Besides providing a better website experience for our customers, it is important for us to have a site that is easy for our employees to use as well.
Both parties are excited about the new agreement. Jody Hartwig, Senior Account Executive at Acumium, says I see a lot of opportunity with Middleton Banks online presence and am eager to put our expertise in search engine optimization and website development to use on their behalf.
Josh Marron, VP Commercial Banking and Market Sales Manager, says we have been looking to update our website and are excited to work with Acumium to do so. We look forward to having a sophisticated website that will help us better serve our customers and continue to grow as a company.
Acumium VP of Marketing and Business Development Chris Uschan states, this is a great opportunity for them to provide an online experience that matches their same type of in-person experience.
About Acumium

Acumium is a technology and marketing firm providing full-service internet solutions to help businesses grow online. They partner with clients to provide strategic eBusiness consulting and online marketing while designing and developing websites on their proprietary content management system (CMS) and eCommerce platforms.
Acumium Clients

Companies utilizing Acumiums content management system, eCommerce platforms and online marketing services include: ProClip USA (makers of phone and device mounts for cars), Choose Hope (supplier of cancer awareness products), Steve Spangler Science (a science education resource for students and teachers) and the Wisconsin Alumni Association (an organization dedicated to University of Wisconsin graduates).