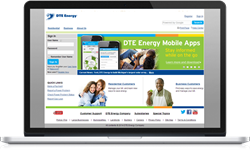 Chicago, Illinois (PRWEB) October 30, 2014
Netvantage Marketing, a Michigan-based search engine marketing firm specializing in search engine optimization (SEO) and paid search management, expanded to Illinois this month with the addition of a third office location in Chicago. Started as a two-person operation in 2008, the company currently has nine employees across four states with offices in East Lansing and Grand Rapids. In addition to double-digit growth five out of the six years Netvantage has been in business, the new Chicago office is projected to add more than 20 percent growth in 2015.
We havent stopped growing since we started, primarily because of the strong partnerships we have with our clients they trust us to do our best work for them and we thrive on producing exceptional results, said Adam Henige, managing partner of Netvantage Marketing. Beyond expanding our client base and service offerings, we cant wait to see what new opportunities the Chicago office will bring to the table.
Netvantage Marketing has partnerships within the markets it serves across the United States and experience working with and educating clients ranging from small businesses to large corporations and higher education institutions. As a team, the firm professionally manages and operates each clients online marketing efforts. What sets Netvantage apart is its singular focus on search marketing; while other companies offer additional services such as web design or email marketing, Netvantage chooses to make its singular service the best available.
It comes back to the classic argument of quantity versus quality, continued Henige. Instead of adding more services to our company roster and simply doing them well, we choose to stick with what we know best and executing it to the best of our ability for our clients.
Netvantages goal is to help generate results from online marketing by offering personalized services promised to fit the unique, individualized needs of each client. Marketing consultants meet and form relationships with each client, cultivating satisfaction and success for both parties.
For more information about Netvantage Marketing, please visit: netvantagemarketing.com.
About Netvantage Marketing:

At Netvantage Marketing, we are focused on helping our clients use search marketing as a powerful tool to build their businesses. We offer a full suite of SEM and SEO services like SEO audits, link building, local SEO, content marketing and pay-per-click management to our clients across the country from our offices in Chicago, East Lansing and Grand Rapids, Michigan.