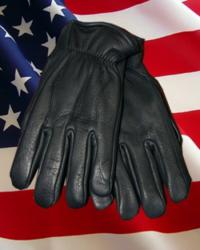 Elma, NY (PRWEB) January 12, 2013
MidWest Gloves & Gear has teamed up with Made In America Store to expand their all American inventory. The Buckskin Work Gloves from MidWest Gloves & Gear bring top quality, All U.S. made Work Gloves.
100% American made products from over 350 vendors all under one roof, the Made In America Store.
MidWest Quality Gloves, Inc. is the largest U.S producer of leather work gloves including Elkskin, Buckskin, Cowhide, and Goatskin. The mission behind MidWest is to manufacture and provide a hand and body protection products for the way people work, play and everything in between.
By creating strong strategic partnerships with retailers, MidWest never waivers in its commitment to give consumers high quality products at good value costs, said a MidWest Representative.
MidWest Gloves prides itself in being the largest U.S. producer of Leather work gloves. MidWest has two additional production facilities within a 50-mile radius of its main plant in Chillicothe, Missouri. The entire leather-cutting process is done in the main plant in order to ensure quality and efficiency.
Two of MidWests plants sew and finish the domestic leather gloves. All three of MidWests facilities are capable of packaging, warehousing and shipping. These plants can do shrink-wrapping, blister packs, clamshell packaging, as well as banding multiple packs, pricing, and special UPC numbers.
MidWest Gloves had its beginning in South Milwaukee, Wisconsin in the mid-1930s as Mid West Glove Corporation. In 1962, Joe Lambert purchased the company and moved it to its present headquarters in Chillicothe, Missouri. In November 1984, the company was reorganized, and its name changed to MidWest Quality Gloves, Inc.

100% American made Work Gloves from MidWest at the Made In America Store.
MidWest Quality Gloves strives to manufacture and distribute products that exceed the consumer's expectation for comfort, durability, and hand and body protection at a value price. MidWests commitment to customer service sets them apart from any other glove and accessory producer.
The Made In America Store is the only brick and mortar store that sells 100% made in the United States products from over 350 vendors. Consumers can visit http://www.MadeInAmericaStore.com or call 716-652-4872 to get more information or shop our catalog of over 3,500 items. Both Active Duty Military Personnel and U.S. Military Veterans receive a 10% discount every day. Followers of the Made In America movement can keep updated with the Made In America Store through Facebook, Twitter, Google+, Pinterest, FourSquare and even their own blog on WordPress!