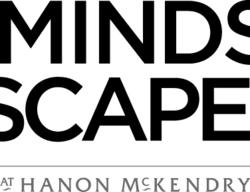 Grand Rapids, Mich. (PRWEB) March 29, 2013
MINDSCAPE at Hanon McKendry has been recognized as one of the 2013 Michigan 50 Companies to Watch, an awards program sponsored by the Edward Lowe Foundation and presented by Michigan Celebrates Small Business.
The Grand Rapids-based web-development and marketing firm received the award following a nearly 40 percent year-over-year increase in net revenues in 2012. The firm also added five new staff members last year.
2012 was an incredible year, said MINDSCAPE Co-founder Paul Ferrier. We experienced record revenue growth, expanded our service offerings, opened a second Michigan office, added tremendous talent to our team, and acquired some very significant certifications.
MINDSCAPE, which opened an office in downtown Detroit last May, was also named a Site Core Certified Solutions partner in 2012.
This kind of growth doesnt happen by accident, said Pete Brand, MINDSCAPE co-founder along with Ferrier. We can attribute it, largely, to an intense new focus on being a digital marketing partner rather than a tactical service provider. The result is, we now act as an outsourced digital marketing department for our clients, and that adds tremendous value.
MINDSCAPE will be honored at an awards ceremony during the ninth annual Michigan Celebrates Small Business event on May 2 in Lansing, Mich.
To qualify for the Michigan 50, companies must have six to 99 full-time equivalent employees and generate $ 750,000 to $ 50 million in annual revenue or working capital from investors or grants.
Companies that make the Michigan 50 Companies to Watch list are a remarkable group of second-stage businesses, and they form the backbone of Michigans economy, said Joy Kitamori, National Companies to Watch manager at the Edward Lowe Foundation. Representing all regions of the state and a diverse range of industries, companies like MINDSCAPE are known for their exceptional entrepreneurial leadership, creation of innovation or use of innovation in creative ways, and their sustainable competitive advantage.
Winners were selected by Michigan-based judges from the banking, economic development, entrepreneurship development, industrial and venture capital communities.
# # #
About MINDSCAPE at Hanon McKendry

MINDSCAPE at Hanon McKendry is a web success company that creates powerful websites, custom programming, and managed web marketing programs to provide consistent investment return for over 500 clients. Named a Sitecore Certified Solutions Partner in 2012, MINDSCAPE also has staff who are Google Analytics individual qualified. The firm applies SEO/SEM; custom web, business and mobile app development; packaged web design on the proprietary webTRAIN