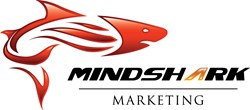 Toronto, ON (PRWEB) November 08, 2013
Mindshark Marketing has been testing blended SEO and PPC campaigns, and is now reporting that the best ROI is coming from these types of campaigns. With Google's lack of announcement for further algorithm updates, as well as the disappearance of keyword data from within their analytics platform, the blended SEO and PPC approach becomes far more attractive. The ability to quickly test keyword performance through PPC and leverage this data into SEO campaigns allows for rapid adjustment and ROI maximization. The impact this has for search and professional SEO results is quite significant.
It helps to understand that Google does not owe traffic to anyone. First and foremost they are a for profit business and their objective is to maximize their revenue and profitability while providing users with quality information through their search platform. With this understanding it follows that no marketing strategies should be solely reliant on SEO. Rather a holistic marketing campaign should be used to generate consistent ROI , wherein Professional SEO is a component of this overall marketing.
By taking a comprehensive marketing approach, businesses will be far less impacted by Google changes, and will most likely see no impact since losses in one area will typically be covered by gains in another. Content marketing has taken on a much larger role in online marketing in the last few years, and continues to gain momentum going forward.
"Businesses must employ a complete inbound marketing program to see consistent results", says a director at Mindshark Marketing. " The recent Google updates exemplify the point that Google's objective is to simply enhance search and provide a better way to access the best information. Hummingbird is an update that creates a more 'semantic' web wherein the search engine is starting to understand user intent more. This allows for search results to be more in line with the actual answers that the searcher is looking for."
"We recommend for all our clients to have some component of Google PPC in combination with their SEO. This allows for two major benefits. Firstly the overall traffic flow is less volatile, and secondly the analytical data from PPC allows for improved SEO performance. Today Google is blocking more than 70% of keyword data. This makes it more challenging to optimize campaigns."
For an assessment on how to maximize your SEO campaigns in light of the recent changes, get in touch with Mindshark today.
About Mindshark Marketing
Mindshark Marketing is a leading Inbound Marketing Agency assisting companies of all sizes to maximize their marketing campaigns through the use of digital strategies. The agency, a Google Certified Partner, is Rated #1 SEO Company in North America, and holds an A rating with the Better Business Bureau. The agency also provides wholesale digital marketing services to other Digital Agencies as a backend supplier. With offices in Toronto, New York, Delhi, Sydney and Manila, the company services its clients with high efficiency. Mindshark reviews span all industries and geographies. Direct and indirect clients include Rogers, Netapp, Acrodex, Bell, & Porsche.About Mindshark Marketing.