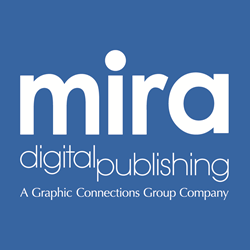 Chesterfield, MO (PRWEB) February 26, 2014
As of February 2014, Miras self publishing clients now have the option to receive a press release that is distributed to thousands of media outlets both online and also traditional media, reaching millions of people worldwide. Releases will also be submitted to top search engines like Google and Yahoo as well!
Self-publishing authors should consider writing a press release to create awareness of their cause, increase their visibility on the web, and attract potential buyers. The biggest challenge for self-published authors is to get the word out about their new book in a cost-effective manner. Every new author that wants to sell books should buy at least one release, advises President Jeff Charlton. For any author who wants to get the word out about their new book, I cannot imagine a better and cheaper way to do it.
Those who have no experience writing a press release need not worry. Many of Miras authors have never written a press release before, so Mira provides guidelines for writing their first one. Authors can include a photo, video, links, and attach files to their press release. The press release also contains contact information for the author, so he or she can be contacted directly via email or phone. Mira provides editing services as well to make sure the release the author writes is newsworthy and will have the best chance of being picked up by multiple media outlets.
Mira still offers marketing kits, which include a collection of printed materials such as posters, bookmarks, and postcards to help authors sell their books. In addition, Mira continues to offer its online storefront, where customers can go to purchase books by Mira authors. Mira fulfills and ships the orders and sends the authors quarterly royalty checks, leaving authors hands-free to focus on selling.
Mira Digital Publishing is a subsidiary of Graphic Connections Group, LLC, and has been serving clients nationwide since 1992. Mira specializes in printing all types of books for self publishers. Jeff or George can be contacted at (866) 341-9588.