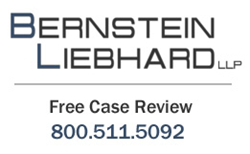 New York, New York (PRWEB) July 16, 2014
A Mirena lawsuit (http://www.themirenalawsuitcenter.com/) filed on behalf of a woman who allegedly died due to serious complications associated with the IUD will be allowed to proceed in state court, Bernstein Liebhard LLP reports. In an Order dated July 10th, Chief Judge Gary L. Sharpe of the U.S. District Court, Northern District of New York, remanded the case to Albany County Supreme Court, where it was originally filed, after finding that certain healthcare defendants were not misjoined, as they are indispensable parties and sufficiently related to the suits product liability claims involving Bayer Healthcare Pharmaceuticals. (Humphrey v. Riley, et al., No. 1:14-80)
This case is of great interest to our Firm, as we are representing a number of women who are also alleged to have experienced serious Mirena complications, says Bernstein Liebhard LLP, a nationwide law firm representing victims of defective drugs and medical devices. The Firm is currently offering free Mirena lawsuit evaluations to women who were seriously harmed, allegedly due to spontaneous migration of the IUD.
Mirena IUD Litigation

Court documents indicate that more than 1,300 Mirena IUD lawsuits have been filed in courts around the country on behalf of women who were allegedly harmed by spontaneous migration of the birth control device. These cases include at least 776 that are pending in a multicounty litigation underway in New Jerseys Bergen County Superior Court, where Bernstein Liebhard LLP is actively filing claims. (In Re: Mirena Litigation; Case No. 297) An additional 612 claims have been filed in a federal multidistrict litigation underway in U.S. District Court, Southern District of New York. (In re: Mirena IUD Products Liability Litigation, MDL No. 2434)
All of these lawsuits similarly allege that victims of Mirena migration have suffered a number of serious injuries, including uterine perforations, scarring, infections, and infertility. Among other things, plaintiffs claim that the labeling for Mirena only notes that the device may migrate if the uterus is perforated upon insertion. It does not mention that the Mirena IUD may migrate long after it was correctly inserted by a doctor.
Mirena was first approved as a contraceptive by the U.S. Food & Drug Administration (FDA) in 2000, which went on to expand its approved uses in 2009 to include treatment of heavy menstrual bleeding in women who wish to use an IUD for birth control. The device is a long-acting contraceptive that is placed directly into the uterus, where it emits a synthetic form of progesterone for up to five years. In December 2009, the FDA issued a warning letter to Bayer after finding that one of its Mirena promotions overstated the IUDs benefits and downplayed its risks.
Women who allegedly suffered serious Mirena complications due to spontaneous IUD migration may be entitled to file their own Mirena lawsuit. To learn more, please visit Bernstein Liebhard LLPs website, or the Firm's Facebook page: https://www.facebook.com/mirenalawsuithelp. For a free and confidential Mirena case review, please call 800-511-5092.
About Bernstein Liebhard LLP

Bernstein Liebhard LLP is a New York-based law firm exclusively representing injured persons in complex individual and class action lawsuits nationwide since 1993. As a national law firm, Bernstein Liebhard LLP possesses all of the legal and financial resources required to successfully challenge billion dollar pharmaceutical and medical device companies. As a result, our attorneys and legal staff have been able to recover more than $ 3 billion on behalf of our clients. The Firm has been named by The National Law Journal to the Plaintiffs' Hot List, recognizing the top plaintiffs firms in the country, for the past 12 consecutive years. Bernstein Liebhard LLP is the only firm in the country to be named to this prestigious list every year since it was first published in 2003.
Bernstein Liebhard LLP

10 East 40th Street

New York, New York 10016

800-511-5092
ATTORNEY ADVERTISING.